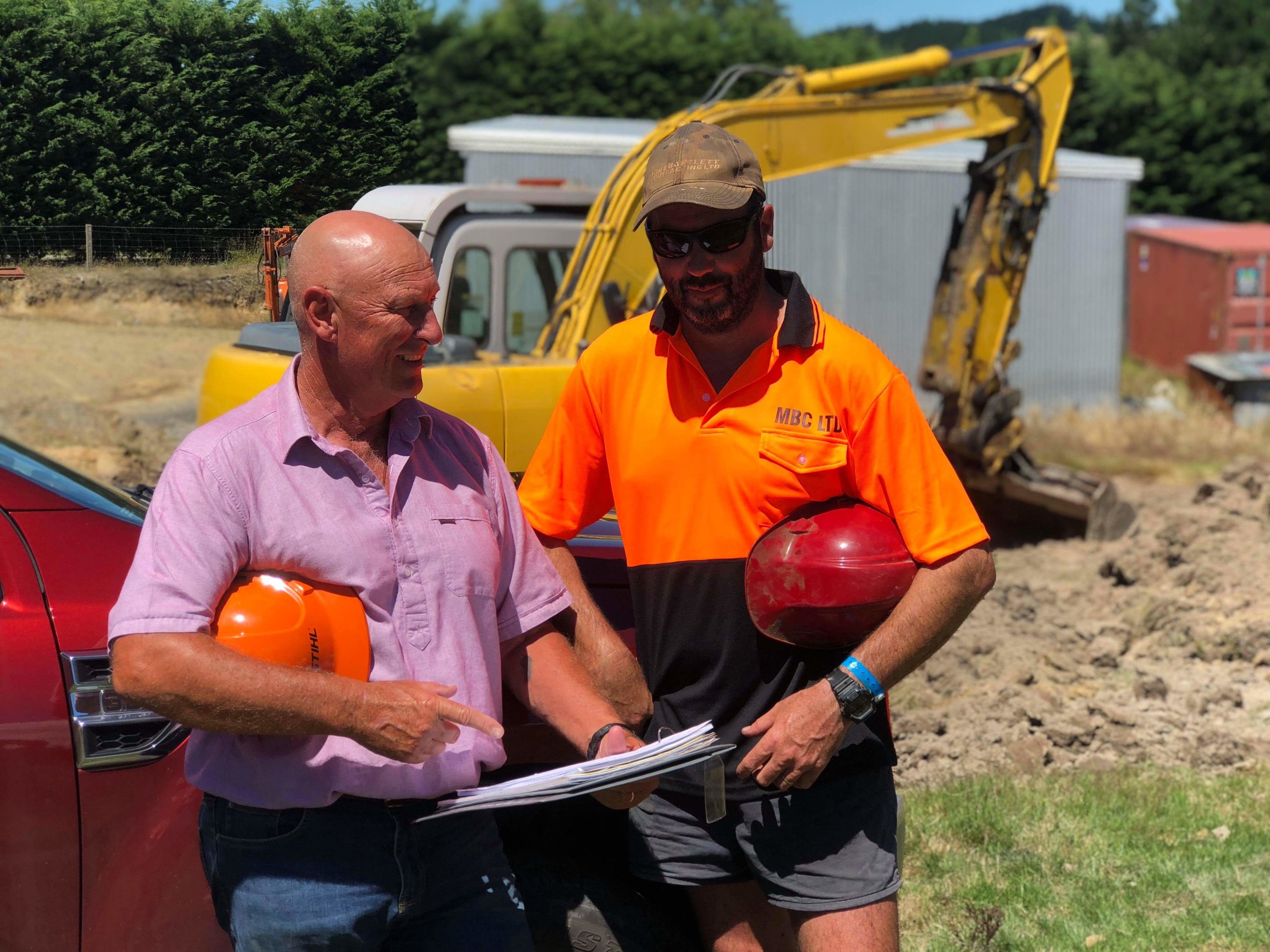 At Health and Safety Systems we aim to give your business peace of mind, to help understand health and safety requirements. We do this by showing you how to easily manage your obligations.

Call Leigh 0274 365 972 or our office on 0800 313 912.
Operating right across New Zealand, our amazing team has over 50 years experience in health and safety. Leigh Tobeck has a Graduate Diploma in Occupational Safety and Health and is a recognized registered safety professional with the NZ Safety Council. The business has grown through referrals from clients who truly value our expertise and knowledgeable support.
We are able to provide businesses a wide range of help and support including health and safety plans, quality assurance and compliance auditing, site and property inspections, gap analysis, pre-qualification support for contractors, PCBU, Officer, safety officer and worker induction training. Plus we offer 24/7 accident and incident investigation service. We give free advice and our aim is to always provide you with practical, common sense solutions to workplace safety.
We are now also a hub for the supply of PPE.
Let us help you meet your health and safety requirements today by calling Leigh on 0274 365 972. Pop in or phone one of our expert team on 0800 313 912. We are on the corner of Kingsford Smith Drive and Flaxton Road in Rangiora and would love to meet with you.
We offer different types of safety plans.
Our electronic template plans are available to purchase on-line now simply by following the link below to our shop.
Our custom designed plans are developed especially for you, and are very specific to your workplace requirements.
We guarantee to provide you with the necessary tools to assist you in meeting the demands of the Health and Safety at Work Act 2015 and we are proud to be able to do this for you without overloading you with lots of unnecessary documentation.
We also have a number of template forms available to purchase from our shop - it's simple, just follow the link below, or call us on 0800 313 912.
We provide a number of quality assurance inspections and compliance report services. These range from site inspections, commercial / residential health and safety inspections and workplace quality assurance compliance auditing.
Our quality assurance inspection reports are comprehensive. We understand that it's important to give you surety by documenting most importantly the components of your health and safety that you are getting right, identifying areas of concern and offering effective solutions to improve and maintain compliance. Our experienced team will take a friendly approach to working with you and will offer input by way of practical solutions to improving how you implement health and safety in your workplace.
Have you recently been asked to complete ISNetworld, SiteWise, PreQual, Impac contractor assessments?
While the safe team gets the contract, does it give you a headache just thinking about it?
We have extensive experience helping clients achieve Approved Contractor Status with all of these systems. Let us help you too. Call us and speak with us today on 0800 313 912.
We provide individual or group training custom designed to your requirements either at our office in Rangiora or at your workplace.
Leadership Training

Worker Safety Induction Training

Hazard and Risk Assessment Training

Custom Designed Training

PCBU and Officer Training

Safety Officer Training
We provide a range of additional support services. Because our advisors are just as comfortable out on a farm as they are completing a property inspection in a shopping mall, our role is to advise and coach you how to manage safety effectively.
Click on the links and find out more about how we can help you implement your health and safety.
Do you need a SSSP, or a SWMS completed? Have you been asked to provide one to your client or another PCBU?
We have a library of documentation that we can custom design for you.
Contractor Health and Safety Assessment

Site Specific Safety Plans

Job Safety Analysis / Task Analysis

Safe Work Method Statements